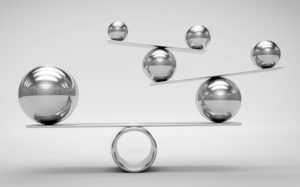 Retailers are currently facing an unprecedented renaissance, with winners and losers being redefined on a near-daily basis. In the last year, we have seen:
– HelloFresh, Blue Apron, and Gousto strike gold in underserved categories
– Amazon and Whole Foods marry the digital and physical world of commerce
– Nike establish itself as the paragon of disrupting traditional segment roles
– J.C. Penney and Sephora re-innovate the value of expanded store partnerships
While these stories are markedly different from one another, there are a few common elements in each:
First and most obviously, someone came up with an idea or strategy to help propel their brand forward, and then built a plan to capitalize on it.
Second, they had to get approval to spend the money, time and focus; they went through a tremendous effort and were very thorough in articulating their vision and subsequently putting it into play.
The third, which is vital yet sometimes overlooked, is that these strategies need to be measured constantly for effectiveness; true leaders look at the success or failure of every initiative they have, regardless of how big or small, and focus on whether they need to reevaluate and update the strategy or abandon it altogether.
The ability to execute an idea successfully, or connect a brand strategy to action, is causing a great deal of stress for retail executives. Even after strategies are developed, approved by proper authorities and stakeholders, and put into action – business success and failure still hang in the balance – and the stakes have never been higher.
Why Some Retailers Thrive and Others Fail
With the pace of change in retail's new normal, feedback on core initiatives needs to be instant, actionable and direct – guided by accurate data, real-time visibility, and connection with reality and free from the bureaucracy of scheduled agendas, decision-making hierarchies, and siloed information.
Business growth is heavily reliant on accurate performance measurement and swift assessment of models that should be expanded, refined, or abandoned. History provides some examples of the consequences of getting this formula wrong.
Take, for instance, Decca Records. After 30 years of innovating recording methods and delivering a range of popular music to the masses, the British record label turned down the opportunity of a lifetime: signing The Beatles in 1962. While they had produced hit band after hit band, their data indicated that "guitar groups are on the way out," which was the exact opposite of where the market was heading. After repeating this mistake by passing up on then-newcomers The Yardbirds and Manfred Mann, Decca Records finally righted their misguidance by awarding The Rolling Stones a recording contract for a hefty price – three times a new act's typical royalty rate, full artistic control of recordings, and ownership of the recording master tapes. Their data mistakes proved costly.
Another, more recent example is Sports Authority. After enjoying market success, the sports retailer suffered a devastating loss of $3 billion virtually overnight, forcing a large group of well-trained, loyal employees to lose their jobs. As leadership fought to save the company, they ignited the passion of their people, but this was not enough to counteract the loss of their customers to other options. Unfortunately, internal siloes were enhanced and passion defended turf, while leadership was disconnected to the true impact of the reality of aggressively shifting consumer behavior.
Unfortunately, the stories of Decca and Sports Authority are not anomalies in the retail industry. There are many other examples of retailers that have a well thought strategy in place and are committed to its success, but they cannot seem to make the jump to making their vision a durable reality.
How to Eliminate the Chasm Between Expectation and Success
The growing chasm between what a CEO fully expects to do, compared to what eventually gets done, is at the heart of a retailer's success and failure. A recent survey from Strategy& revealed that only eight percent of company leaders believe that they are excelling at developing and executing their strategy.
In addition, an SAP Digital Transformation Executive Study found that while 86 percent of businesses feel it is important to utilize data as a competitive differentiator and run analytics to support integrated, granular, and predictive simulations and scenario planning, only 11 percent of companies are currently able to use data in this manner. Herein lies the problem: leaders know they should leverage real-time insights to assess how their strategies are actually performing, but they either don't have the tools or don't know how to do so.
Just one look at this data will echo precisely what most of us see at work. CEOs and boards are frustrated with the pace of realizing their strategies. Meanwhile, competitors seem to execute one successful idea after another, creating the news rather than becoming it.
But it doesn't have to be this way. I recently spoke with Andrea Weiss, founder and CEO of The O Alliance, a network of transformational consultant practitioners in digital, e-commerce, retail, technology, innovation, and change management, who shared four best practices that are vital for digital transformation:
Lead with purpose: Never underestimate the value of a strong leader that communicates and rallies a workforce around change. Not only does this mean leadership at the top, but also line-of-business and team managers across the entire company.
Provide access to integrated, comprehensive, and accurate data: It is essential that every employee has the tools and data needed to get the job done – successfully, simply, quickly, and consistently. By paying attention to this one detail, everyone in the business can gain the real-time insight they need to understand what is happening, draw the right conclusions, act decisively, and lead the way.
Align, simplify, and accelerate decision-making: Leadership should roll out the expectations of the boardroom and the C-suite across the entire business to help all employees and impacted partners understand what they need to do, feel empowered to do it, access the resources to accomplish it, and measure their performance effectively.
Frame change in context with workplace culture: All change – whether it's customer-facing technology or an underlying system implementation – impacts processes, employee behaviors, and customer experiences. By considering how things get done formally and informally in your culture, leadership can ask the right questions to get radically simple, work strategically, understand the customers, and deliver success.
In each of these instances, technology – and more specifically, a digital core – is a fundamental piece to achieving results. Breakthrough technologies, including artificial intelligence, machine learning and blockchain enable real-time, actionable insights into every facet of retail – from analyzing consumer behavior and personalizing experiences with clienteling, to vastly reducing speed-to-market and everything in between. When armed with the right technology, leaders can get a holistic picture of how their strategies are performing and make informed decisions on what to do next.
Overcoming the Execution Gap
Rather than spending energy on the distractions of a competitor's disruptive ways, retailers should focus on executing strategies with speed to insight, decisiveness to action, and confidence in results and adaptability. With this methodology, a company can run as a live business that executes strategy and decision-making at a speed that matches that of its market and customers.
Business leaders can be cognizant of where the execution gap exists by enabling these best practices with technology. With the right data, assets, and systems, they can navigate and execute the strategy to close the gap, and deliver on their Board expectations.
This article originally appeared on 03/20/2018 via Robin Report and was written by By Matt Laukaitis, SAP