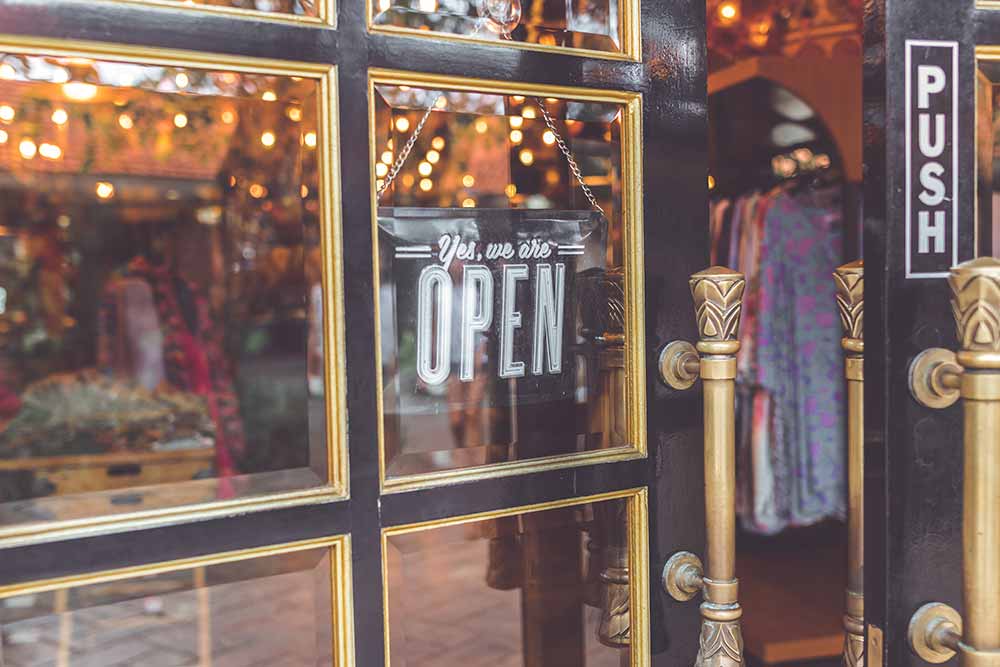 Every company wants to create and deliver the right experience for its customers. Whether that means providing a hassle-free experience through an omnichannel strategy or by facilitating a convenient way for customers to gain insights and act on them, customer experience is what drives businesses.
Kyle Tate of Eventful Conferences spoke with Lori Mitchell-Keller, co-president of SAP industries, about what SAP is doing to help the retail, wholesale, and consumer products businesses it works with deliver personalized experiences. Her keynote address at the Customer Experience Innovation Forum, taking place Nov. 7–8 in Dallas, will cover how intelligent technologies and services are creating unprecedented opportunities in every industry.
Customers want to feel like they're part of something, and companies need to know how to do that right. Lori talks about the required building blocks that helped one company implement that strategy on the runway, and then on to the racks.
Kyle: How is SAP helping these three industries—retail, wholesale, and consumer products—build great end-to-end experiences at scale?
Lori: If you're trying to put together an end-to-end customer experience at scale, it requires a ton of building blocks. Some of those building blocks are customer-facing applications, but some are back-office applications or systems. Unless you have back-office systems that are intelligent, real time, and can feed the same systems that a customer or store associate might interact with, it's impossible to have the right data to engage with that customer. SAP is connecting all those building blocks. And we call that the Intelligent Enterprise.
Kyle: Consumer demands are changing so rapidly for retailers, wholesalers, and consumer product businesses. What in SAP's mind does an intelligent enterprise look like for these organizations?
Lori: At SAP, the Intelligent Enterprise consists of three building blocks. The first is intelligent applications. These are necessary for transacting with the customer, delivering the right customer experience, and arming the sales associates with the right information. You also need to make sure you're taking care of the associates from a workforce management perspective. You need to be able to transact with suppliers, all the way back to your financial system. The business then customizes this set of applications based on what it's trying to accomplish.
In all of SAP's applications, we're putting in the second building block, which is what we call intelligent technologies. Whether it's machine learning, artificial intelligence, Blockchain, or the Internet of Things, all our applications are becoming infused with these intelligent technologies. And they're on a common platform that prompts all systems to operate with the same data.
The third building block is a digital platform. You need a digital core, a back-end that can store, harmonize, and process all this data in real time and serve it to you—regardless of whether you're using that data in an application, a query, or a report.
Kyle: Could you give us an example of how this would work in practice?
Lori: One example is what we did for the designer Badgley Mischka. It's a high-end luxury brand that appeals to a larger mass-market audience than some other designers. The company wanted to be able to interact with their customers in real time.
So, we created its Runway app. As the model comes out on the runway, you have your iPhone. You hold it up to the model. She's got a sensor in her pocket, or in her headdress, or sewn into the seam of her gown. And your iPhone immediately tells you what the dress is, what it's made of, who the model is, what's her background—all the information you might be curious about for that outfit. And then you rate that outfit. You love it. You like it. Not so much.
Not only were the people at the fashion show interacting with the app, it also was streaming to a couple thousand people around the world who were giving their feedback. And that information immediately went backstage to the Badgley Mischka designers on an iPad, telling them how each outfit rated.
After the show, Badgley Mischka received more data on its designs in nine minutes than what it would normally get in six months. What the designers felt was going to be the top dress was in fact the top dress. But the design they thought was going to be the second-favorite dress did not even end up on the customers' top 10 list.
Kyle: It's amazing to think about what this could do for the feedback cycle for consumer brands. Being able to ask people what they want before taking a risk and overstocking something that customers might not want changes the game for consumer-driven businesses.
Lori: Yes, this allows brands like Badgley Mischka to manufacture and get those high-ranked dresses into the supply chain first so they're in stores six months earlier than they otherwise would have been. The designers were very, very pleased. Now we're talking to other designers that want to do something similar.
Kyle: At SAPPHIRE NOW, Alex Atzberger cautioned companies in his keynote, "Don't be creepy." And it seems to me this is a good example of asking customers to participate without forcing them to do anything. How is SAP helping companies engage with people in a way that makes them feel a part of something and not spammed?
Lori: Every customer wants to feel like they're special. Helping our retailers and consumer product companies reach people in a very personalized, unique, and relevant way is something that every customer wants. What they don't want is a ton of offers that don't matter to them, or that don't fit their lifestyles or the way they buy.
The Intelligent Enterprise can process massive amounts of data at the customer level, so you can do what we call targeting the segment of one—treating each customer as an individual. That's the power of having intelligent technologies embedded in those applications that all sit on this huge data store that can be processed in real time. That's how we help our customers connect with their customers.
Kyle: That's more than just providing an enterprise platform system. SAP seems to be driving a partnership with businesses to help them connect better with their own customers.
Lori: SAP desires to be a trusted advisor to every single customer we have. We want to advise them on industry trends, how other customers are interacting with intelligent technology, and give examples of how they can transform their business. It all starts, obviously, with what they want to accomplish. At the end of the day, they need somebody that's not selling them software for the sake of revenue, but rather guiding them on their transformation journey to build or strengthen those close relationship with their customers.
Kyle: We really appreciate the fact that you're keynoting at the Customer Experience Innovation Forum. And thank you so much for your time today.
Register today to hear from Lori Mitchell-Keller in person at the Customer Experience Innovation Forum, our newest event where retailers, consumer products companies, and wholesalers learn innovative ways to delight customers.