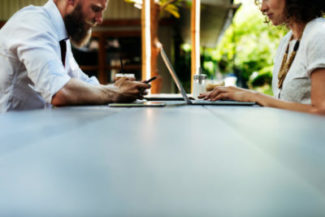 Providing a customer experience that inspires loyalty is a dynamic journey that requires the integration of people with end-to-end processes and systems. For these large-scale consumer-centric organizations, customer experience begins with employing the right technology for increased visibility and transparency into their customer needs and enabling a platform for growth. The Customer Experience Webcast Series gives you an inside look at how these leading companies are leveraging SAP to create an expectational customer experience.
How Under Armour Created Greater Transparency & Agility with SAP S/4HANA
Dev Desai – Director, Corporate FP&A, Under Armour
As a global operating footwear and apparel company, Under Armour generates complex business analytics and customer data every day. They were faced with the challenge of maintaining master data in multiple systems creating inconsistencies, more room for error and limited access to real-time information. Hear how Under Armour leveraged tools such as SAP Business Planning and Consolidation BPC Optimized for SAP S/4HANA to provide greater transparency and agility to effectively plan and deliver customers' expectations.
Join director of corporate financial planning and analysis, Dev Desai, for this complimentary webcast to hear how Under Armour:
Created broader insight into profitability
Developed near real-time consolidations
Increased visibility into customer needs
Enabling SAP Technology for Improved Customer Service at Tyson Foods
Samantha Schroeder – Associate Director of Network Strategy, Tyson Foods
Supriya Thorbole – IT Solution Architect for Enterprise Applications, Tyson Foods
Tyson Foods is the world's second-largest processor and marketer of chicken, beef, and pork, and a company continuing to grow through acquisition. It reached a point where to improve customer experience, employees needed to perform the "same tasks the same way." Easy to say and hard to do when you're trying to move away from long-established ways and legacy systems while integrating acquired companies with their own ways.
Join Tyson's associate director of network strategy and the IT solution architect for enterprise applications to hear how their team is adopting best- in- class business processes enabled through SAP S/4HANA and SAP Integrated Business Planning. Join this webcast to hear how Tyson overcame challenges such as:
Functionality gaps
Risk mitigations
Cultural changes
This webcast series features speakers from the upcoming Customer Experience Innovation Forum. Join the conference to hear more case studies on how companies are driving customer experience with end-to-end processes and systems. The 2018 event will take place Nov. 7-8 in Dallas.