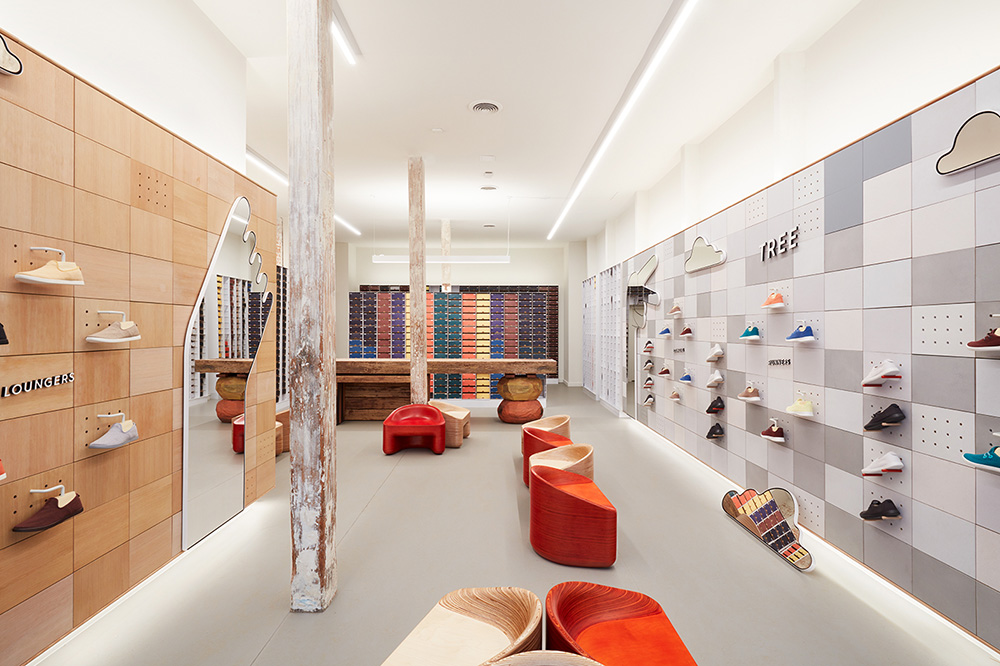 You may know Allbirds for their sleekly designed, environmentally friendly footwear or because you have encountered its iconic Wool Runners while shopping online. Chances are that you didn't know Allbirds is an SAP customer that recently launched SAP S/4HANA on the cloud for its first ERP system.
The story of how this digitally native, global, and omnichannel retailer brought SAP S/4HANA online in just 16 weeks is one of the keynotes at the 2018 Customer Experience Innovation Forum Nov. 7–8 in Dallas. Allbirds will share its experience around going live with this new state-of-the-art ERP system just in time for holiday sales to ramp up on Black Friday 2017.
Partners Who Moved Mountains
At the keynote, you'll hear from Jeneen Minter, CFO, who led the project from the Allbirds side. But the story wouldn't be complete without Sabrina Sigourney, the founder and CEO of Blue Marble Consulting Inc. This is the highly disciplined system integrator that helped make the project happen on such an ambitious timeline.
"We were able to go live in 16 weeks, really by making SAP simple and taking a simple approach," Sabrina explained. "We wanted to do what we could to move mountains and go on this adventure with Allbirds. Jeneen and I sat down and said, 'Here's what this will take,' and we went for it."
Building Rooms onto the House
The project was an intense one, but the stakeholders on both the Allbirds and Blue Marble sides acknowledged from the start that the project would be iterative. The decision-makers outlined the design tenets, workflows, and plans to architect the master data, but signed on to implement something that wouldn't necessarily look the same in year two or year five. "We adopted the mindset that we would iterate, building in an easily scalable way, solving the most critical opportunities for the next few years in such a way that we could keep building rooms onto the house the way we envisioned it would look in 10 years," Jeneen said.
How to Disrupt Zombie Implementations
Blue Marble often works with clients to help clean up or optimize projects previously completed with other system integrators. The firm often talks about its sweet spot, disrupting what it calls "zombie implementation projects," or those all-too-common ERP projects that can drag on for years and bring pain to organizations.
It was a treat for Sabrina and her team to work on a brand-new implementation built on the latest technology from SAP. Of the Allbirds engagement, Sabrina said, "Hey, we brought in a best-in-class, kick-ass SAP S/4HANA solution. And oh, by the way, we implemented it on time and on budget, and Allbirds experienced a return on investment almost immediately. How cool is that?"
Get the Whole Allbirds Story
For those who are considering a move to SAP S/4HANA, Jeneen and Sabrina have advice based on what they learned in the initial implementation, as well as the ongoing work they've been doing to build onto the system.
Fill out the form below to download the interview with Allbirds and Blue Marble to read the full conversation. Learn what worked about their ambitious approach, where the team hit unanticipated issues, and how they managed around them. Also discover why Allbirds decided to go live on the cloud and learn what benefits the retailer is already seeing after making the move to SAP S/4HANA.
Download the Full Interview
Register today for the Customer Experience Innovation Forum to hear more from Allbirds on their successful SAP S/HANA implementation. The conference is being held on Nov. 7-8 in Dallas.